Action FCS was founded in July 2015 and registered with the Charity Commission in March 2016, charity number 1165873. Formerly called LPLD Alliance, the charity was founded by a patient along with a small board of trustees.
Action FCS wants everyone with FCS to live as full and healthy a life as possible.  To do this we raise awareness of, and educate about the patient experience of the condition.  We run virtual events throughout the year and our annual FCS Awareness Day on the first Friday in November.  We support patients and those close to them through our Facbook group FCS Community, and we advocate for excellent care and new medicines, representing the patient voice in medicines regulatory processes.
Action FCS is run by its board of trustees who are all volunteers.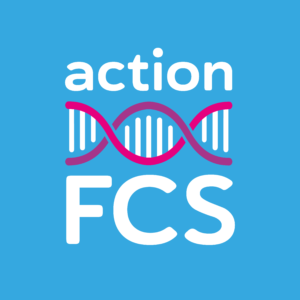 Jill Prawer: Founder and Chair
Jill was diagnosed with FCS aged two and has learned to live with the condition after many years of trying. She has three children. She qualified as a counsellor in 1994 and has worked for a variety of charities in a support and project management capacity. She currently works as Rare Disease Project Manger at FH Europe, focusing specifically on the rare conditions FCS and HoFH (Homozygous Familial Hypercholesterolaemia). She is a Fellow of the European Patients Academy on Therapeutic Innovation (EUPATI) having successfully completed its course on the medicines research and development process.
Read Jill's story.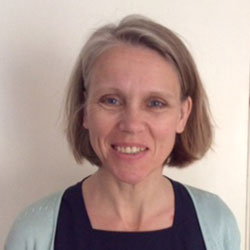 Pat Wade (A.C.I.S): Honorary Treasurer
Pat was diagnosed with LPLD in her late teens after suffering from the condition since birth with frequent bouts of pancreatitis. Three children and many years later she manages to stay largely symptom free, but not without the daily struggle with the diet.
Pat retired in 2015 following a career as a qualified company secretary providing professional advice and support to many boards of directors and their committees, largely in the financial sector.
Read Pat's story.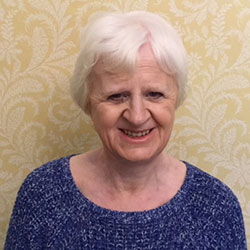 Helen Aderin: Trustee
A former University Lecturer, Helen Aderin is a Counsellor, Supervisor and Trainer. Since setting up a counselling service for adults with learning difficulties in the 1990's she has served as a director on a number of boards including property companies and a charity.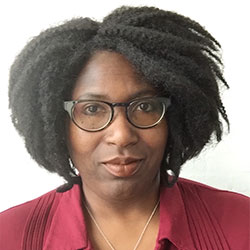 Finian Day-Lewis: Trustee
I am the father of three boys, two of whom have been diagnosed with Lipoprotein Lipase Deficiency (FCS), one born in 2000 and the other in 2006, our oldest son doesn't have the condition.
Our two younger boys are now 15 and 20 respectively, and generally fit and well. The older of the two has transitioned to adult services and has become really good at maintaining his diet and taking responsibility for his own wellbeing.
Read Fin's story here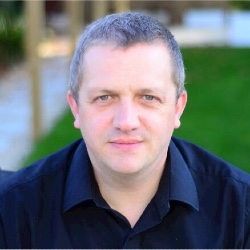 Our medical board exists to support us in our work.  They provide ad-hoc medical advice and guidance.
Professor Elizabeth Hughes FRCP FRCPE DSc FFPM Hon FFOM Hon CRAeS FRCGP (Hon)
Director and Dean for Education and Quality (London and South East)
Professor Elizabeth Hughes is the Director and Dean of Education and Quality for Health Education England in London and South East. Alongside this Elizabeth is also the national lead for Health Education England's international programme, undergraduate medical education and early years medical training.
Her role involves oversight of all commissioned undergraduate and postgraduate education across the geography together with national roles for HEE including Pharmacy Diagnostics Veterans' health and Healthcare Science. Professor Elizabeth Hughes is also a Consultant in Chemical Pathology and Metabolic Medicine at Sandwell General Hospital, West Bromwich and Honorary Professor at the both the University of Birmingham and University of Aston.and visiting Professor at Worcester University. Elizabeth is a national expert in the treatment of inherited lipid disorders, and is one of the Founder members of the national charity HEARTUK for which she has worked extensively with multi professional groups and patients.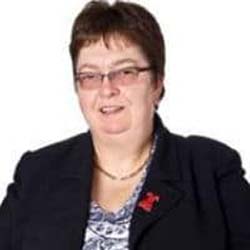 Dr Mike Mansfield
Mike Mansfield has been a consultant at Leeds Teaching Hospitals since 2000.  He specialises in diabetes particularly in people with advanced kidney disease, insulin pump treatment and cystic fibrosis related diabetes. With a consultant colleague he also runs the Leeds lipid disorder clinic.
His research interests have previously included familial trends in insulin resistance including measures of factors involved in blood clot formation and break down. More recently he has worked in collaboration with the Human Appetite Research Unit at the University of Leeds on projects exploring measures of cognition in diabetes and people at risk of diabetes.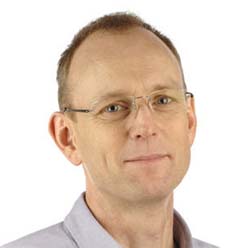 Dr Handrean Soran MBChB, MSc, MD, FRCP
Consultant Physician and Endocrinologist
Dr Handrean Soran is a consultant physician and endocrinologist with a specialist interest in lipidology, parathyroid, calcium and bone metabolism. He received his MRCP diploma from Royal College of Physicians Edinburgh in 1998, MSc in diabetes and endocrinology from University of Liverpool in 2006 and MD from University of Manchester in 2011. He received specialist training certificate in endocrinology and diabetes in 2006 and elected as fellow of Royal College of Physicians Edinburgh in 2009.  He provides a tertiary centre lipoprotein disorder, calcium and metabolic bone disease services. His research work is mainly based on cardiovascular risk, lipoprotein disorders, HDL functionality, micro- and macrovascular complications in diabetes and Obesity.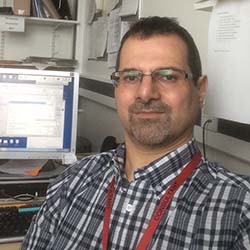 Dr Dev Datta MB BCh, MD, FRCP, FRCPath
Consultant in Metabolic Medicine
After completing medical school in Cardiff, Dev trained in cardiology and general medicine in Wales and Edinburgh. During this period he was awarded a BHF junior research fellowship at Cardiff University, where he undertook research into the biochemistry of vascular nitric oxide metabolism, for which he was awarded his MD. Having developed an interest in preventative cardiology and vascular medicine, he then completed training in medical biochemistry and metabolic medicine in Cardiff and was subsequently appointed as a consultant there in 2011.
He is clinical lead for the lipoprotein apheresis service in Cardiff and is medical lead for Familial Hypercholesterolaemia (FH) Wales, the Welsh FH cascade testing service. He runs a busy general lipid service which includes assessment and management of patients with FCS. He runs a clinical nutrition service addressing medical complications of eating disorders and a weight management service. His research interests are in FH and vascular biology.
Dev is course director for the distance learning MSc in Preventative Cardiovascular Medicine at University of South Wales.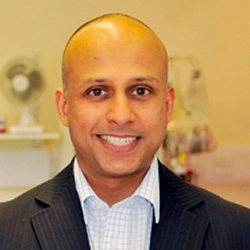 The overall objects and powers of the charity are set out in its constitution, which is that of a charitable incorporated organisation.
The charity is run by its trustees, who have full responsibility for governance and all operations of the charity, including its strategic direction.
The appointment of trustees is made with consideration to the relevant skill-set required to achieve the objects of the charity, and enable effective oversight and proper governance.
Action FCS, formerly LPLD Alliance, was initially funded by unrestricted grants from Akcea Therapeutics and Chiesi Farmaceutici.
Subsequent funding has been from project based education grants, consultancy work and from individual donations.
We are actively looking to expand our funding streams in order to ensure the continuation of the work of the charity.