Being the partner of someone with FCS will mean that you are also affected by the condition and the limitations it imposes.
How much this is so will vary from couple to couple.  Learning about the condition and increasing your understanding of the impact it has on your partner can help you to work together to develop ways to minimise their symptom burden, allowing for the two of you to lead a fuller life together.
Watching your partner suffer bouts of abdominal pain and pancreatitis can also be difficult.  If they need to be hospitalised this can disrupt plans, and if you have children, will mean that contingency plans will need to be deployed.
Many partners have told us that when with their partner, their food choices closely match that of the patient.  They report that this makes preparing food easier, allows for the feeling of together experienced when sharing of food, and helps to limit the temptations for the patient.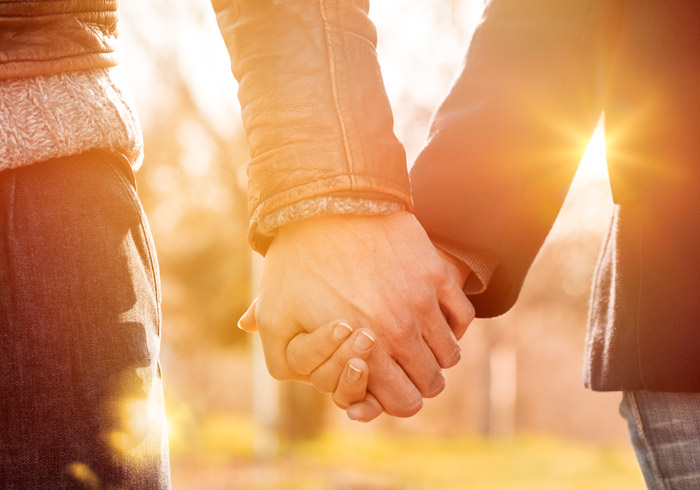 Working together can mean a healthier and happier life for you both.

Growing up with a sibling with an ultra-rare disease can sometimes be hard.  Your sibling's condition may affect what choices your family are able to make about what everyone eats, how often and where you are able to eat out, and how you spend your holidays.
When you were young you may have imagined that the attention shown to your sibling indicated some kind of favouritism and in a strange way, you may have felt jealousy.  These feelings would be perfectly natural!
In some families there are two siblings with the condition and others who do not have it.  This can create a strange dynamic within the family.  If you can, try to talk to your sibling/s about their FCS and be open with them about the different experiences you have all had within the family.
Having a diagnosis of FCS for your baby can be a very mixed experience.  On the one hand relief that there is an identified cause for the problems your baby has been experiencing.  On the other, a huge sense of fear and anxiety about what the diagnosis will mean in terms of caring for your baby, and what it will mean for their future lives.
The good news is that with the right management of the condition from an early age, the ability to manage the symptoms is greatly increased.
Close management of the baby's nutrition is vital.  Working closely with a a paediatric, specialist dietitian based in a metabolic clinic in your local children's hospital is optimal.
Avoiding abdominal pain and pancreatitis is paramount for the well-being of your baby and careful management of the weaning stage is advised.


Managing your child's nutrition becomes more difficult as they start exploring different tastes and come into contact with other children not affected by the condition.
Ensuring that friends' parents are aware of their restrictions, nursery workers, teachers, and any babysitters will help to ensure that your child is helped to make good choices about the food they eat.
Teaching your child about their condition and the reasons why they need to avoid many foods can help them to grow up able to make the right choices as they become more independent from you.
Sharing information about their condition and ideas of foods they can eat if they are fed by others can help.  Providing your child with their own food if you are in doubt about whether the catering will be adequate also works well.
Acknowledging with your child that sometimes the choices they need to make aren't easy can help your them to recognise that difficult decisions are made in their best interests.
The teenage years are well documented as bringing many stresses for both the teenager and the parent.  Managing your child with FCS as they begin to move away from the home environment and start leading a more independent life, can create problems.
A key element of these developmental years is taking risks and wanting to belong, and for children with FCS these can both lead to difficulties with managing the diet.
Unfortunately, there is very little you can actually do to stop your child from eating unsuitable foods.  The best strategy is to explain to them the reasons why they need to keep well, give them space to discuss with you how difficult it is to manage their restrictions, and to be there as a supportive net if things go wrong.
Teenagers may also begin to experiment with alcohol and drugs.  Alcohol puts teenagers with FCS at more risk of harm as alcohol is known to raise triglyceride levels raising the risk of them developing severe abdominal pain or pancreatitis.  Being drunk or hungover can lead to poor decision-making around food.
Drugs are illegal so are not to be recommended.  For those teenagers who do use them the added risks because of their FCS is not known, but poor decision making around food is likely to be intensified.


Preparing children for adulthood
Watching your child with FCS leave home can be very difficult as you worry about your receding influence in their lives.
Helping prepare them for their independent future can help.  Ensure that they are able to cook for themselves, and know how to eat in a healthy and balanced way.
Help them to learn to be assertive about their condition and their needs, so that they will be able to navigate all the challenges that living with FCS entails.
Be prepared to be available to support your child should they experience the symptoms of FCS and need a safe place to be in order to recover.
Watching your adult daughter go through a pregnancy with FCS can be worrying.  Many patients go on to have children, and losing pregnancies is thankfully, relatively rare.
Grandparenting is often your opportunity to enjoy children without the full burden of responsibility felt by their parents. Grandparents often feel that it's ok to provide their grandchildren with treats not offered at home.
It's very important that if you do follow this pattern of grandparenting, the treats offered are not foods that will make your grandchild unwell.  Instead, think of other ways that will constitute a treat that will help them to stay healthy.
Learning about the severity of the condition and the restrictions it imposes so that you can reinforce the message given by the child's parents will really help your grandchild to grow up understanding the fundamental importance of eating well to stay healthy.