140g dried pitted whole date, preferably Medjool, chopped into small pieces

75ml prescription MCT oil, plus a few drops for greasing (can be replaced with apple puree - the

consistency will be slightly different and you may want to adjust your quantities of sugar)
75g black treacle
50g maple syrup
1 tsp finely grated fresh ginger
1 large egg or two egg whites
175ml buttermilk
250g plain flower
1 tsp bicarbonate of soda
1 tbsp ground ginger
½ tsp ground cinnamon
50g dark muscovado sugar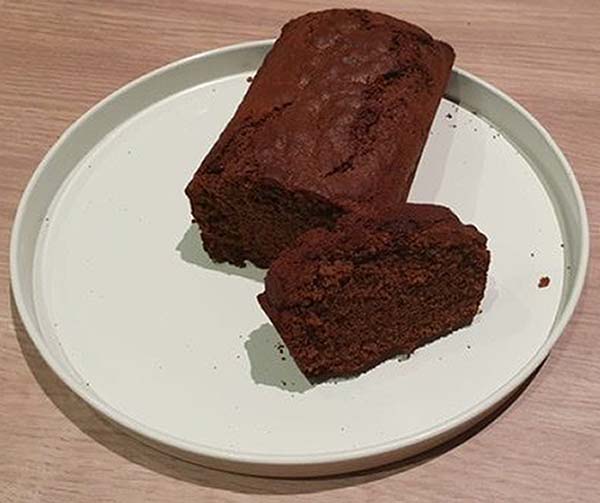 If you can wait, wrap it well in parchment, then foil. Leave for a day before cutting, as it will become stickier.
This cake will keep moist for 3-4 days.