A main course soup based on Portuguese Caldo Verde.
There are no quantities given for this recipe but two large potatoes and two chicken breasts would feed four people.
Celery
Potato
Spring onions
Garlic
Cabbage - dark variety to make it look nice
Courgette
Chicken stock
Chicken breast (skin and visible fat removed)
Squeeze of lemon
Salt and pepper to taste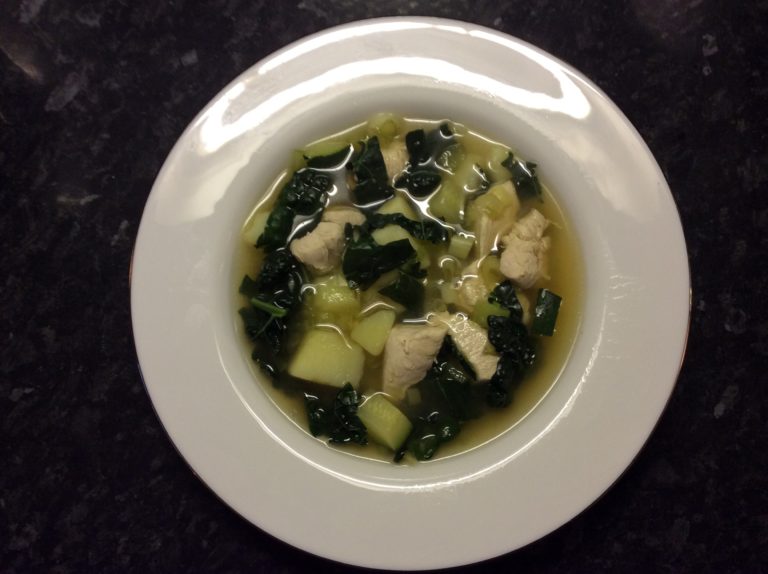 If you have fresh herbs to hand like parsley or chives add to taste.