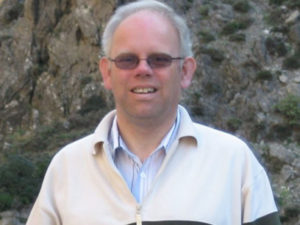 I was born in London in 1954 and I was diagnosed with what was then called Hypertriglyceridaemia at the age of 11. My parents realised I had the problem following the diagnosis of my younger sister Jill, as I always had stomach aches and pains after Sunday roasts and fried foods. I had just started my secondary school at the time of diagnosis and was admitted to Great Ormond Street Hospital, where I spend the next 2 to 3 months.
On my return, my school was accommodating and I was able to take in my own packed lunches etc. On leaving school I was able to gain employment where having FCS/LPLD did not cause problems.
In 1979 I left London for a seasonal job as a night security officer in the Pontins holiday camp at Brean Sands near Weston-Super-Mare and at the end of the season was able to obtain a job in Patchway, Bristol with Securicor Parcels as a collection/delivery driver. I changed my jobs frequently, usually staying as a driver. In 1981 I bought a flat in Thornbury, north of Bristol.
In 1987 I married and we bought a two bed house in Westerleigh village where we lived for almost 20 years, unfortunately in 2006 the marriage broke up and in May 2007, I followed my dream and I moved to Crete where my wife and I had had many wonderful holidays. As I was living on my own and did not eat out much I had little difficulty in keeping a low fat and sugar diet and as I got to know the local Taverna owners they all tried to help me by cooking for me so I could try keep to my diet (not always successfully).
In September 2012, due to the financial problems in Greece I had to return to the UK and in August 2013 I gained employment with Ocado as a Customer Service Team Member (delivery driver).
On my return from Crete I moved in with my then 82 year old mother living in a village just south of Luton. Unfortunately my mother passed away in September 2017 while I was on holiday in Crete and I inherited the property. This event and my going sick in December of that year with a foot ulcer complicated by the Type II diabetes, meant I was off work for nine months and became depressed.
In September 2018, I returned to work as an office based HR administrator, still with Ocado and decided to retire in March 2019.
As I get older I am finding it has become more and more difficult to keep to both diets but I do my best. I had 5 attacks of Pancreatitis between 2000 and 2006 but I have not had one since. My local hospital in Luton has now referred me to a specialist in Guys/St Thomas' Hospital in London and they hope to get me on a drug trial.
I still go to Crete every year for a two week holiday in a self-catering apartment and always have a great time although I was not able go in 2018 and 2019, but I am planing a trip in 2020.
Finally If I am invited out and I am unable to arrange food for me, I go on a very strict diet for 3 days before and 3 days or more after and so for this has worked for me.