Eating out - with friends
How you approach this will depend on how much your host likes to cook.  if they are comfortable in the kitchen you could discuss with them what you can and can't eat (our dietary guidelines could be useful here).  You could ask them to suggest what they might prepare for you so that you can make amendments if anything needs to be changed.
If you are unsure about whether food will be available and if you will be able to eat it, take something with you.  If not needed you can just take it home again.
If your friend isn't comfortable being creative in the kitchen, or you don't know them too well, you could suggest they prepare something plain and easy that you know you can eat.  Try to avoid feeling obliged to eat something you can't eat in order not to appear rude or to make life 'easier' for yourself or for them.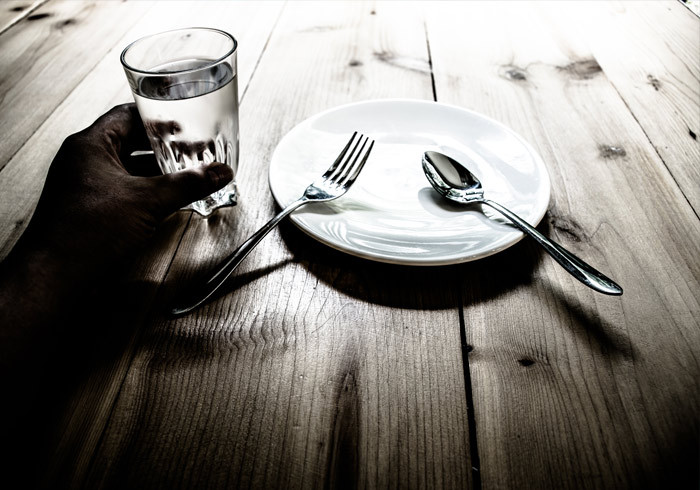 Avoid situations where you have nothing to eat. Its important to your wellbeing,

Eating out - at a restaurant
If you know there are plans to eat out a restaurant, try to find a cuisine that might adjust to your needs relatively easily, for instance some of the sushi toppings available can be eaten without asking for any changes.  Be warned though, some Japanese restaurants can add mayonnaise to their wasabi, and the fat in oily fish and avocado can soon add up, so be thoughtful about which toppings you have.
Thai and Vietnamese restaurants can offer a soup based meal with noodles and vegetables or perhaps white fish.   Be sure to ask the chef to prepare your dish without the use of added fat.
Ringing the restaurant in advance to see if they are able to accommodate your needs avoids stress when you are ordering, and if there's nothing suitable on the menu, ask if its ok to bring your own food along.  Good restaurants should accommodate this request if you explain your condition.
Seafood restaurants can be a good choice, but be aware that the choice of fish you will be able to eat will be very limited, and check that fat isn't used in the preparation of the dish or in the cooking.
Staying away from home, for whatever reason,  can be tricky with FCS.  For example, you may be away on holiday, staying in a hotel or bed & breakfast, or attending a conference.
If you're going on holiday, self-catering is definitely the easiest way to ensure you will be able to eat.  Ensuring wherever you're going has access to a decent-sized supermarket is really useful, especially if you don't speak the local language.
Staying overnight at a hotel can be tricky - ask for skimmed milk to be provided in advance and ensure that a buffet breakfast will be available.  You may not be able to find much to eat, but there will usually be a plain cereal to enjoy and some fruit.
Taking a portable slow-cooker with you means you can prepare food in your room relatively easily providing you can find a shop to buy some basic ingredients.
If you're attending a residential conference ensure that the organisers know of your dietary needs in good time and if possible, liaise directly with the chef to ensure you will be fed correctly.