Wednesday 21st September 2022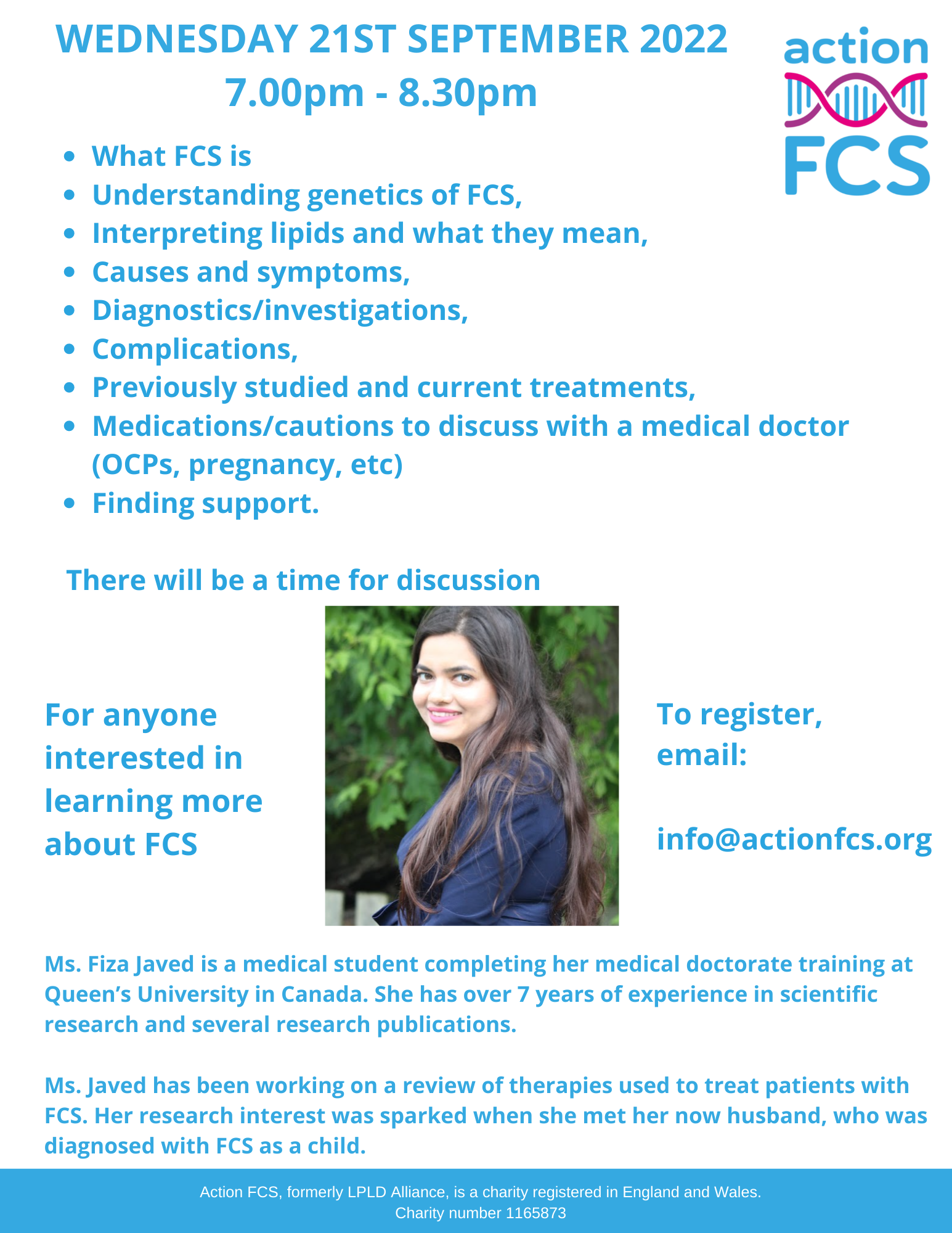 We're really pleased to have Fiza Javed share her research with us.  As well as her medical training and her research experience, Fiza has intimate knowledge of FCS as her husband was diagnosed with the condition as a child.
The event is open to anyone who has an interest in FCS and we look forward to welcoming you to the event.
To receive joining instructions, please click on the pink block above.